Writers are tired of pouring their lifeblood into a book only to give up their rights, a huge chunk of their royalties, and ultimately, their creative control.
In the past, authors were willing to accept a losing deal for a number of reasons, including:
· the perceived acclaim of being signed by a traditional publisher;

· a lack of other publishing options;

· and limited avenues to promote their work.
However, the luster of traditional publishing is fading fast as the number of self- and hybrid published best-sellers has skyrocketed. Nowadays, with the right talent, the right publishing partner and the power of social media, technology and print-on-demand, non-traditional publishing has become the preferred option for savvy authors.
We are a bespoke publisher, which means we cater to the needs of your project once you become a Lucid House Publishing author.
Lucid House Publishing is a non-traditional publisher, partnering with writers to deliver:
· unparalleled creative control

· retention of full rights to your work

· 90% of net royalties (traditional publishers leave the authors with 7-10% royalties, while the majority of other hybrid

publishers typically take about 50%)

· transparency regarding your sales, so that you can

adjust your marketing accordingly
Are you an aspiring author or looking for a new publisher?
We are interested in nonfiction, memoir, literary fiction, graphic novels, young adult, children's books, and poetry, as well as work that blends genres. We carefully evaluate submissions, seeking unique voices, concepts, and great storytellers to welcome to our house. Once you are a part of the Lucid House family, you will recieve offer continued support throughout the lifetime of your writing career. SUBMIT YOUR WORK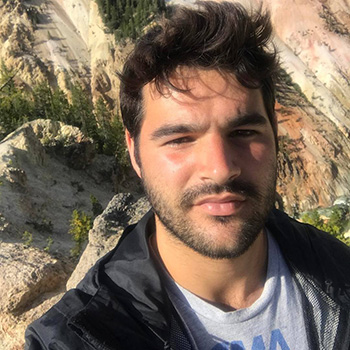 Partner / Co-Publisher
I started off as a content writer and an SEO specialist for ZipRecruiter in Los Angeles before working in advertising as a copywriter. During that period, I co-founded StudyHubb, a mobile app to help students find study buddies. We gained 10,000 users on a zero dollar marketing budget, but we couldn't quite get it over the hump to go viral or generate serious revenue. However, I learned from that experience that I am passionate about niche products and services. I co-founded a second mobile app My Typewriter, a vintage typewriter app. While it didn't go viral, My Typewriter has charted as high as #14 for all iOS utility apps and generated $15,000 organically and continues to earn passive income. My primary passion and biggest dreams always revolved around writing even as I immersed myself in the startup world. I was awarded the inaugural Edward Readicker-Henderson Travel Classics Award for emerging travel writers by a panel of editors from the top travel outlets in the world. This recognition helped me break out as a freelancer, writing for magazines such as
Private Clubs
,
South Magazine
,
Georgia Hollywood Review
, and
Hook & Barrel
, while continuing to write ad copy for brands such as Texas Pete and Green Mountain Gringo. I've also written two poetry books
Become The Fool
and
Life in Lyrics
, co-authored the mind-body self-help book
The Longevity Game
, and, most recently, released my debut novel
Falling Up in The City of Angels
.
Partner / Co-Publisher
I've received six-figure advances from major houses like HarperCollins, Random House, and Thomas Nelson. Some of my non-fiction collaborations have been published with hybrid-publishing houses, and one of my most successful books
My Orange Duffel Bag: A Journey to Radical Change
was self-published and sold 12,000 copies in the first six months. It subsequently won six national awards for best self-help and best young adult nonfiction and two international awards for best designed book in the world. It was subsequently picked up by Crown Archetype, a Random House imprint, the first self-published book ever acquired by the company. It sold through 65,000+ copies.
My Orange Duffel Bag
won the 2013 American Society of Journalists and Authors Arlene Eisenberg Award for Writing that Makes a Difference, awarded every three years, and I was named 2013 Georgia Author of the Year from Georgia chapter of the National League of American Pen Women With almost 20 books to my credit and a 35+-year as an award-winning journalist, book coach and editor, I've kept close tabs on the publishing industry. Across the board, our rights as creators have been steadily whittled away. The traditional book publishing model is broken — predicated on an outmoded business model that dates to the Great Depression. Our team has created the company that we want and deserve as writers — a company that behaves as a partner with integrity, transparency, respect and passion for your project.
DANIEL WARNER
Director, Production & Distribution
I am the author of the chapbooks
Woke
and
And Sometimes Why
. My full length poetry collection
Shadow Work
is forthcoming through Lucid House Publishing in 2019. I've been published in Winter Tangerine Review, Rust+Moth, and elsewhere. I graduated from Berry College with a Bachelor's in Creative Writing, where I honed my editorial eye as a writing center tutor, newspaper copy editor, and literary magazine editor. I went on to receive scholarships for Winter Tangerine Review's summer workshop and the 2018 Prague Summer Program for Writers. In 2018, I was a finalist in the Wergle Flomp humor poetry contest. A Pushcart Prize nominee, I've also served as a poetry and fiction editor for various literary magazines and currently serve as a poetry reader at Third Point Press. I designed my debut full length poetry collection Shadow Work from start to finish in two months. I wrote most of the poems in a month, and designed the rest of the book in the next month. From acquiring licensing rights and designing the front cover to creating the interior layout, proofreading, several rounds of in depth copy edits, and sending the final copy through Lucid House Publishing's distribution channels.
WHAT WE OFFER TO OUR AUTHORS:
Formatting & Interior Design
Facilitating Bulk Print Orders
Website Design
Quit wasting your time and money with endless website bugs and errors. Let us handle your technology and get back to writing!
INTERESTED IN LEARNING MORE ABOUT US? SEND US A MESSAGE BELOW!